SkookumMorse
SkookumMorse is a macOS app for sending Morse code using a K1EL WinKeyer. SkookumMorse requires macOS 10.13 or later and a USB port for the WinKeyer.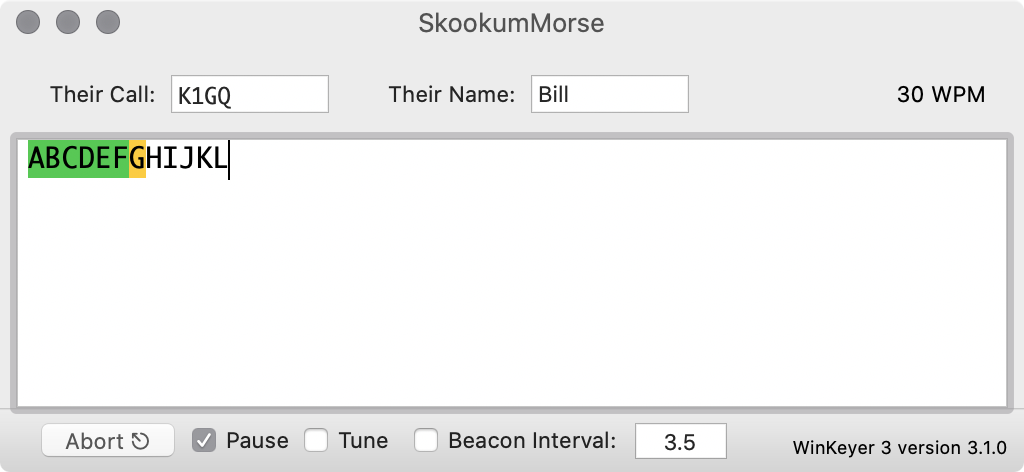 Features
Standard macOS user interface
Keyboard input field
Their Call input field
Their Name input field
Type ahead, Pause and Tune modes
Eight message memories
Support for setting WinKeyer properties
See Help in the app for more information.